Teens can be quite a hard age to choose a camera for.  They are not quite adults yet, but they are definitely not little kids anymore, and while there are some great kids cameras out there, they are not all going to impress your tween.  When it comes to getting them a camera, you need to get them something which is sophisticated enough to hold their interest, but not something so complicated that it is going to overwhelm them.
Getting a good camera for a teen is a really wonderful present and something that is going to bring them a lot of joy and happiness for a long time.  Whether they want something for a photography class or they just want to snap some selfies with their friends, we've got a great review to help you buy the right camera for your teen.
Consideration When buying a good camera for teens
Types of Camera
Digital When it comes to cutting-edge camera technology, digital is where you want to go.  These cameras really have become the norm, as they have so many advantages over the older film cameras.  They come in all shapes, sizes and specifications, and it can often be a bit confusing trying to find the right one if you don't have a degree in photography. For this reason, we mainly look at point and click cameras for teens and tweens.
Camcorder While almost all digital cameras can record videos too if your teen is interested in filmmaking of some sort, it might be worth getting them a proper camcorder.  You'd be surprised at how many affordable and lightweight video cameras you can find on the market these days, that will be perfect for both amateur films and just mucking around with their friends.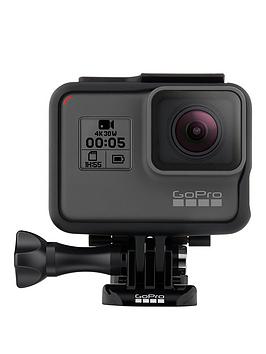 Action Cameras A cool type of camera that can attach to a helmet or your clothes, go pros are popular with adventurous types who like skiing, skateboarding, and riding, as they can make videos of their crazy stunts and rides.

Film Cameras: If you'd thought that analog cameras were a thing of the past, you'll be just as shocked as we were to know that old school film cameras have been making a comeback.  Retro and vintage fashion has never been cooler, and many teens have a little bit of a 'hipster' in them, so don't be shocked of your 17 year old wants that old camera you put in storage 10 years ago.
How to choose the best camera for teens and tweens
Price Now this one is always a bit tricky.  As we said earlier, your teen is not gong to be pleased if you buy them a toy camera, and you need to get them something good enough for them to really use.  Then again, when I was that age I definitely wasn't the most responsible person in the world, and I'd often be a bit reckless with my stuff, and electronics tended to break.  So perhaps you don't want to go all in on a camera that your teen might leave in school or break on a crazy day of skateboarding?
It all really comes down to your own budget and also how responsible your kids are, but bearing that in mind, we've tried to include reasonably priced cameras ion this list and definitely didn't pick anything that would cost an arm and a leg. There are some great V-Tech cameras for younger children out there, but in this review we focus on teen cameras below.
Image Quality More likely than not, your teen already has a pretty good camera in their pocket or bag every day in their smart phone.  So, if they are going to use their new camera, it has to be better than whatever is in their iPhone.  That said, you don't need to go overboard and buy them something that will professional photographers will be jealous of.
Size Most teens are always on the go, between class, the library, work and parties, and a good camera for a teen is therefore going to be something small and compact.  If it is not going to fit comfortably into a back pack, it might be best not to pick it up.
Usability  While no real camera is going to be as easy to use as the one of their smart phone, a teen shouldn't feel like using their camera is as demanding as another high school class.  So something with a good set of features will for sure be a good way to go, but don't buy anything that needs a NASA scientists to figure out how to use.
The Review: Our top picks for Cameras for Teens
Nikon CoolPix
Your teen or tween will really have a breeze taking excellent photos with this slim and stylish point and click camera.
Its 3.0-inch LCD monitor makes it easy to frame and review shots, and the Smart Portrait System delivers flattering selfies and portraits of friends, family and even pets, which is great as we all know teens love taking photos of their friends and at parties. It can also record 720p HD video with sound and has electronic vibration reduction to help prevent blurry photos.

This Nikon Coolpix is a great everyday kind of camera, and it is really easy to use and get to grips with, so your teen can throw it in their bag and go have fun. This is a very good camera for teenagers, and it also happens to be the best selling camera on this list.
5x wide-angle NIKKOR zoom lens

Large 3.0-inch LCD

720p HD video with sound

Smart Portrait System

Runs on regular AA batteries
Sony
DSCW800/B 20.1
Your teen will absolutely love this great Sony camera, as it combines power with ease of use.  Its 20.1 megapixel super HAD CCD image sensor helps them capture gorgeous images with superb contrast and clarity down to the finest detail. They can also get up close to the action with 5x optical zoom plus 10x Clear Image digital zoom with the professional Sony ZEISS lens.
While this all sounds a bit complicated, what we love about this one is that the menu has a simplified menu and easy photo modes, which means that your teenager can simply click and shoot if they want to, and an inbuilt guide helps them explore the camera's features.
This really does feel like a professional camera for teenager at a fraction of the price, and as such, this will be great for both art classes and just messing around with friends.
MP Super HAD CCD sensor for beautifully detailed images

Sony Lens w/ 5x Optical Zoom

Reduced blur with SteadyShot Image stabilization

Capture your videos in 720p HD Movie mode

Simplify camera menu with Easy Mode.

Sony Lens with F3.2 (W) – 6.4 (T) Maximum Aperture
Crosstour Underwater Action Camera
Does your teen like to live on the wild side?  This cool waterproof action camera might be just the thing for them.  You'd be mistaken for thinking that it is some kind of James Bond gadget with the number of accessories it comes with.  With this, your ten can take this cool video camera biking, canoeing, snorkeling, skiing, rock climbing, just about anything you can imagine, and record their crazy adventures.
It comes with a whole bunch of stands and mounts, so you can attach it to almost anything,  It also has a wrist mounted controller and it can use wifi.  All in all, this is one of the best video camera for teenager we could find, and definitely one for someone who is into sports.
Image Resolution: 12MP, 8MP, 5MP, 4MP Lens: 170°HD wide-angle fisheye lens
Video/Image Format: MOV/JPG
Wi-Fi Connection: Android/IOS supported
Battery: Removable 3.7V 1050mAh Li-ion battery
Waterproof Case Depth Rating: 30m/98.4ft
Canon Power Shot
If your tween or teen wants a great camera to capture their everyday adventures, this stylish camera from Canon might be a good present for them as it can easily slip into their purse or pocket as they go.  Turn on the Smart AUTO mode and it analyzes the image to choose the best settings to get the best picture.  Also, Scene Modes makes it easy to add the look of different filters and effects, so they can get all kids of artistic or silly shots of them and their friends to upload to social media.
Even without a tripod, it is easy to capture great pics with the Power Shot as Canon's innovative Intelligent IS technology digitally analyses the shaking of the camera and corrects it in the shot, so even shaky hands won't ruin a picture. It can also use wifi to easily transfer images to a computer, which is cool and saves you fiddling around with cables.   This is definitely a good cameras for teens.
10x Optical Zoom with Optical Image Stabilizer helps you capture images with flexibility and ease

Built-in Wi-Fi and NFC allows for easy sharing and transferring of images and videos

20.0 Megapixel CCD sensor combines with the DIGIC 4+ Image Processor to help deliver stunning image quality

720p HD video capabilities; Compatible with iOS versions 7.1/8.4/9.0, Android smartphone and tablet versions 4.0/4.1/4.2/4.3/4.4/5.0/5.1

Smart AUTO intelligently selects the proper settings based on predefined shooting situations
Fuji Film Insta Mix Camera
Remember when we told you that film cameras are back in style.  Well, this model Fuji Film camera has been selling like crazy on amazon, and is their best selling film camera recently.  If you've got a very cool and stylish teen who is obsessed with being retro, this might be just the right gift for them, as long as they don't mind getting the photos developed.
This camera is very easy to use, and it has a great high-key mode which is brilliant for selfies.  It might not have all different settings and modes that a digital camera comes with, but there is a reason that these kinds of camera endured – your teens get to figure out how to take great pictures as they go.  They also come in a range of different colors, which is always great.
Takes 2 – AA Batteries

New Selfie Mirror

New Macro Lens adapter for close-ups – 35cm to 50cm

Automatic exposure measurement. The camera signals the recommended aperture setting with a flashing LED. This helps capture the perfect photo every time.

High-Key mode – Take brighter pictures with a soft look – perfect for portraits
Kodak PixPro Digital Camera
Compact, intuitive and very easy to use, the Kodak PixPro will make a brilliant camera for teens and tweens who want to take amazing pictures without spending hours going through menus and configuring settings.
This is really designed for life on the go, and it has so many cool features to get the best out of the camera without spending ages figuring it out, such as one touch video recording, optical and digital zoom, face detection and red eye removal.
As it is so easy to use and still takes great picks, we think this is one of the best best digital camera for tweens you can find out there.
4X Optical Zoom

27mm Wide Angle

16 Megapixels

2.7″ LCD Screen

720p HD Video
Canon Camcorder
If your teenager is looking for a great camcorder, this Canon Camera is one of the best you can find without having to pay and arm and a leg for.  Teenagers often want to record the precious memories of their friends and family before they move out or go to college, and this small but powerful camera excels at just that!
The lightweight VIXIA HF R800 is very compact and portable, meaning that it will slip nicely into a backpack or purse so they can record whatever they want whenever they want.  So this will be great for taking on road trips, holidays or even just to the skate park to captures some cool stunts. Also,  removable SD cards that provide quick and convenient sharing.
This also has some really cool functions in case they want to get a but artistic with their videos, such as slow-motion recording, high priority mode and zoom assist framing. All in all, this might be our favorite camcorders for tweens.
57x (32.5-1853Mm) advanced zoom/ 32x Optical / 1140x Digital and Super range OIS.

Canon 3.28 Megapixel full HD CMOS image sensor.

Digic DV 4 image processor.

Minimum Focusing Distance-All other modes: 10mm (WIDE end), 1m across entire zooming range (from edge of lens).
Nikon Photography Set
If you don't mind splashing out a little bit, then this amazing photography set from Nikon really will feel like a dream come true for your teen.
The main part of the set is the Nikon L340 digital camera, which really is a powerhouse.  They really will be able to take some brilliant photos with its superb 28x optical zoom telephoto lens with Vibration Reduction, as they can get close to the action for sharp 20.2-megapixel photos and steady 720p HD videos. The camera's high-end grip design and powerful lens makes for easy use as well.
Better still, this set comes with all manner of accessories, including a memory card, tripod, batteries, carry bag, and a cleaning kit, so everything they could ever want will be included in this great package.  If your teen or tween is serious about photography, this might be the camera for them.
32 Gigabyte SDHC Secure Digital Memory Card
Xtech 4 AA High Capacity 2950mah Batteries with Rapid Charger
Xtech Full Size 50″ Tripod with case
SD USB Memory Card Reader
Xtech Well Padded Digital Camera Carrying Case
Xtech Flexible Mini Table Tripod
Xtech Lens Care & Cleaning Kit
HD mini Camera
Looking for a simple yet effective budget camera for your tween.  This neat little red camera might be just what you are looking for if you don't want to go all out on a one.
With 8x optical zoom, 18 MP pixel photos and HD 720p video recording, this little red camera is a good choice for teens who just want to point and click without getting bogged down in menus and settings.  Its small enough to easily fit in a bag or pocket, and as such it will be great for hiking, parties or even just rips to the mall.  Its also very affordable, so its not the end of the world if it ends up getting lots or broken.
LCD Display:2.7″ TFT LCD
Video Resolution:1280*720 HD,640*480 VGA,320*240 QVGA
File Format:JPGE/AVI
External Memory:SD card(up to 32GB)
Interface:USB 2.0
System Requirement:Windows/VISTA/MAC
Battery:Li-ion Battery
Kimire Camcorder
This cool HD camcorder is great for those on a budget but still looking to pick up something great for their tween.
This cool camcorder is lightweight and easy to use, so its of the coolest cameras for tweens.   It also has some really helpful features, like auto power-off, face capture, anti-shake, and even different languages for the menus.  Unfortunately, though, it is only compatible with windows.  
2.7 inch TFT LCD(16:9),270 degree rotation, fill-in infrared LED light.

CMOS image sensor: Max to 24 Megapixels(1920X1080P),16X Digital zoom camera

Storage media SD/MMC card(4GB to 32GB) not included

Long lasting battery: 1*np-40,3.7v 1200  li-ion battery (package included)
Polaroid Camera For Teens
There really is something quite special about Polaroid cameras.  Seeing the photo pop out almost instantly is just wonderful, and Polaroid cameras are brilliant for teens and tween who want to capture their favorite memories with their family and friends as they happen.
They can use this camera to shoot, snap and print business card size photos, and watch them pop out and develop right before their eyes.  Your teens will love taking these to birthday parties and other events where they can capture everything that's going on.   And the camera is small and compact so they can take it wherever they want.
Our Top Pick:  Best camera for teenager 2017
After thinking long and hard about all the specific requirements for a teenagers camera that still keeps the price reasonable, we had to go with the Nikon Coolpix.
We recommend this as it really is a brilliant camera with some impressive technology under the hood, yet at the same time it doesn't take someone with a degree from MIT to work out how to use it.  The settings and modes are there if your teen wants to delve in deeper, but they can also just use it as a point and click camera and get brilliant results.  Also, what teen isn't going to love that stylish red finish?
Our Budget pick:
We understand that it might be safer to get a budget camera for a teen, as sometimes they are not the most responsible of age group in the world, and you don't want them losing or breaking that really expensive gift you just bought them.  If you are in this situation, or budget pick would be the Mini HD Camera.
Despite coming in a lot cheaper than the other cameras on this list, this mini camera still takes some great pictures, and your teen definitely won't feel like they are missing out on anything with this one.
Cool Camera for teens and tweens accessories
Memory Card
Even if your new camera does come with a memory card, it is always a good idea to get a spare one just in case.  Your teen might be out on a biking trip with their friends and run out of memory half way through, or they might want to keep one memory card to store all their best shots.  Either way, another memory card is definitely a must and this 32GB card will do they job brilliantly.
Tripod
Setting up that perfect shot can sometimes be a bit trick, and even though many phones have vibration reduction technology now, a good tripod is always going to be useful for teen photographers.  Better still, setting the camera on a tripod and putting the timer on will allow them to be in the group photos with all their friends.
Selfie Stick
Love them or hate them, selfies really have become a part of our modern culture, and teens and tweens especially love taking self portraits by themselves or with groups of friends.  So if you are buying your teenager a camera, why not help them get the best selfies they can buy getting them one of these cool accessories?