As parents, we want to give our little ones the very best start in life.  This includes all things from the day they are born, and even beyond when they leave home and start their own families, good habits will benefit them for a lifetime.  Once of the best things we can do for our kids in this respect is to raise them on a good and healthy diet.
One thing a lot of parents struggle with in this area is the fact that so much of the food, especially snack, made for children are very unhealthy and crammed full of sugar and artificial additives, and experts are advising that we cut down on the amount of sugary snacks we let our children eat.    What's more, all this sugar makes them so addictive that its hard to find alternatives that are tasty and health.  So we've put together this article to share some of our top 5 ideas for healthy kids snacks.
Oat Cake Snacks for Kids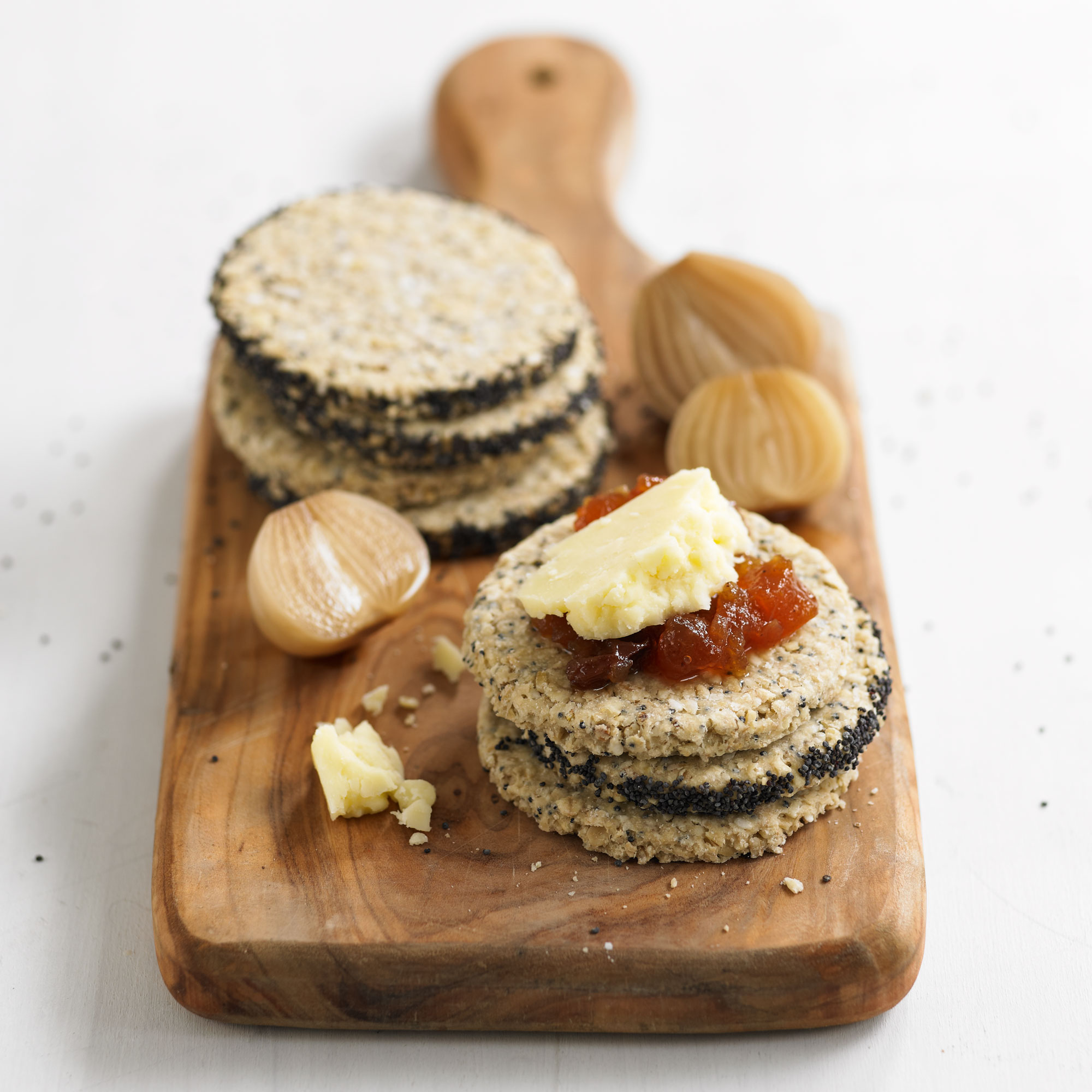 My Scottish grandma always used to give the kids oat cakes for snacks, and they make a brilliant alternative to cookies.   They're a gluten-free whole grain and a great source of important vitamins, minerals, fiber and antioxidants. Studies show that oats and oatmeal have many health benefits, including weight loss, lower blood sugar levels and a reduced risk of heart disease.  They are also very filling, making them great for energetic little ones.
Oat cakes on their own are a bit 'rustic', so give them healthy toppings like organic peanut butter, cheese, cucumber slices or organic honey.
Celery Sticks For Hungry Toddlers
Celery is a very healthy source of antioxidants and beneficial enzymes, in addition to vitamins and minerals such as vitamin K, vitamin C, potassium, folate and vitamin B6.  Chop it up into little sticks wash it, and serve it as a tasty bite sized snack. Spice it up by adding some cashew butter and some raisins or cranberries and kids will love them.
Banana Roll Ups for Those Cheeky Monkeys
These are amazing for kids and adults as they are simple to make, very nutritious and not too messy.  Bananas are often called 'super fruits' as they are packed with potassium, calcium, manganese, magnesium, iron, folate, niacin, riboflavin, and B6.
Simply peel a banana, spread a little peanut butter or similar spread on it, roll it up in a tortilla, cut it into kid sized slices, and what your little ones devour them.  You can also sprinkle with flax seeds or crushed almonds or something like that.  Don't be tempted into putting Nutella on them though!
Dried Apricots and Figs
These great fruity snacks are not only sweet, satisfying and very moreish, they are bursting with wonderful antioxidants, vitamin A, potassium and importantly iron, which is are very important nutrients to help keep our children happy and healthy.
Hummus wraps That Kids actually Like
This one might take a little preparation, but its is more than worth it in terms of taste and nutrition.  Hummus is made from chickpeas, and it is rich in folate, vitamin B6, and iron. Simply get some wraps or some pita bread, chop up a few fresh vegetables (carrots, lettuce, tomatoes etc), throw in some raisins and a dollop of hummus and you have a tasty, filling and healthy snack for your little ones.
We hope these gave you some good ideas and that your children will like these snacks.  Remember, we are not medical or nutrition experts, just concerned parents who want to share our suggestions, so please consult your family doctor or a professional nutritionist for advice on your child's diet.